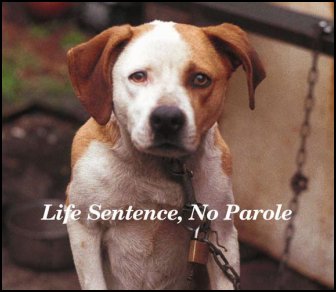 You can keep a dog's BODY alive with just food and water.

To keep a dog's SPIRIT alive, s/he needs love and attention!

In the wild, canines live, eat, and sleep with their family. Without other dogs, humans become their "pack."
A chained dog feels rejected and doesn't understand why.

It is up to caring people like you to improve the lives of chained dogs!